#MonsterStringsVST is a Free String virtual instrument that sound great but still lightweight in RAM usage.
I'm Agus Hardiman and I made this Monster Strings as light as possible but still usable for your music arrangement.
For example, some presets are just around 25MB of file size.
If you compare Monster Strings VST with any other VST plugins from East West, 8Dio, Native Instruments, or anything else, my VST doesn't have detailed and many string articulations sound but I do hope this VST has its own use in your music production!
In this 1st version, Monster Strings has 13 Presets, divided into 2 main categories: ACOUSTIC and SYNTHESIZER. ACOUSTIC has 2 sub-categories which is ENSEMBLE and SOLO.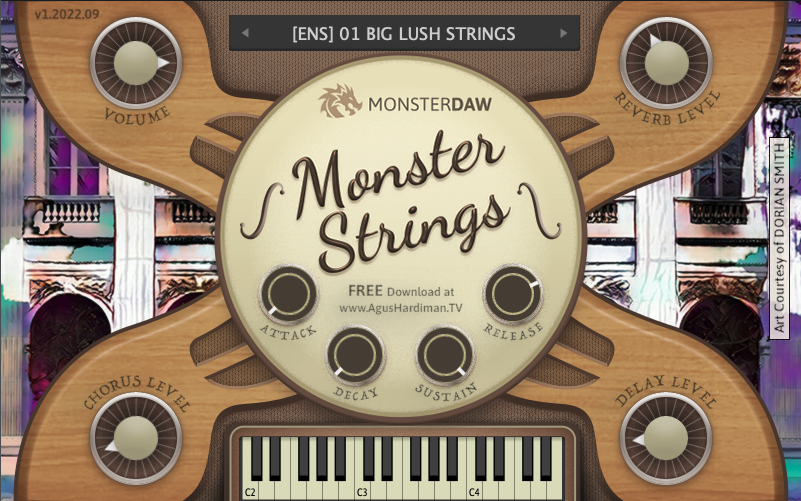 The great thing about this VST is that this is never complete. This VST gets a new expansion sound continuously every now and then!
Monster Strings is under the MonsterDAW name and it is a brand owned by me, Agus Hardiman, the host of this AHTV Blog.
Notes: MonsterDAW is a brand owned by me, Agus Hardiman, the host of this AHTV Blog
Monster Strings Sound Demo
In this video, I play each preset one by one. Listen to the demo sound of each presets of Monster Strings :
Here is the demo of ISTANBUL STRINGS preset of Monster Strings by Ricky CK. He also used Monster Bass (preset [EB] 03 Cyclops Bass), and Monster Drum (preset 02 Gassanov's Linn Kit) :
If you feel like making a review/sound demo of this, please let me know via the CONTACT page of this AHTV Blog or just mention it on social media. I'll consider putting your video here!
Monster Strings Features (v1.2022.09)
Dozens of cool-sounding presets. The current version is v1-2022.09 with 13 Presets (This will be updated regularly, please sign-up for my newsletter in this AHTV blog HOMEPAGE to be notified of updates).
2 presets category : ACOUSTIC and SYNTHESIZER. And ACOUSTIC has 2 sub-category : ENSEMBLE and SOLO.
Very little RAM usage.
Global Volume/ Gain, ADSR (Attack, Decay, Sustain, Release).
Multi-FX to tailor the sound as you please (Chorus, Delay, and Reverb)
Parameter Automation to dynamically change sounds that fit your music (Read below on 'How To Automate Monster Strings Parameters').
Soundbank/Presets can be placed on an external hard disk, no need to place it in a startup drive (Read step #4 below on 'Monster Strings Download Links and Installation Steps').
Parameter/Knob value reset by double-clicking it.
A new expansion sounds preset will be released/updated regularly every now and then. Make sure you sign-up for my newsletter in this AHTV blog HOMEPAGE to be notified of updates.
Major plugin format: Windows 64bit DAW, Mac VST, and Mac Audio Unit (AU). If you're a Pro Tools user, please use BlueCat Patchwork to use this VST in your PT.
Monster Strings Download Links and Installation Steps
Monster Strings doesn't have an installer so you have to place the files manually. Follow these steps carefully:
1. Download The Monster Strings MAIN Player
Click and download one of the FREE main players of Monster Strings according to your OS (Mac or Windows) and the plugin formats (VST or Audio Unit):
2. Unzip and Put It In Your DAW's Plugin Folder
Unzip the download files and put the main file (.vst3 or .component or .dll) in your DAW's plugin folder (Googling "daw plugin location mac windows").
3. Download The Monster Strings Library
Download this Library file:
Unzip it and put it into any folder/external hard disk (But don't change the folder structure in the original zip file).
4. Insert Monster Strings and Choose Library Location
Fire up your DAW and insert the MONSTER Strings plugin (usually under AgusHardiman.TV folder/brand).
Click "Choose folder" to change the soundbank/preset location and point it out to the folder location of Monster Strings Library: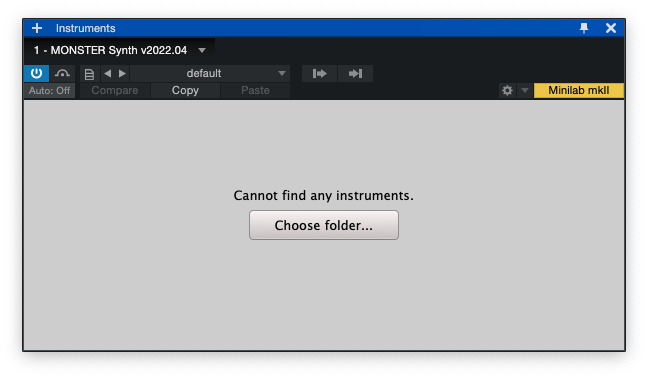 5. Play and Record!
If step #4 succeeded, you are now can choose a preset and go play and record: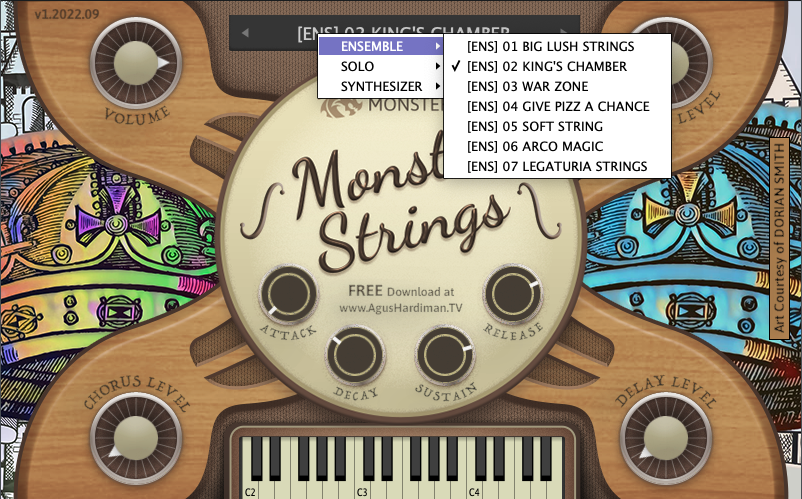 How To Automate Monster Strings Parameters?
In Cubase, after inserting the Monster Strings plugin, you have to open the automation lane (I'm using Monster Synth as the example):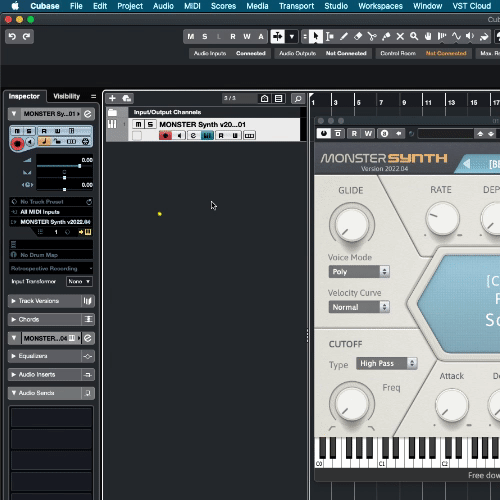 In Studio One, go to the Piano Roll and add the parameters to automate (I'm using Monster Synth as the example):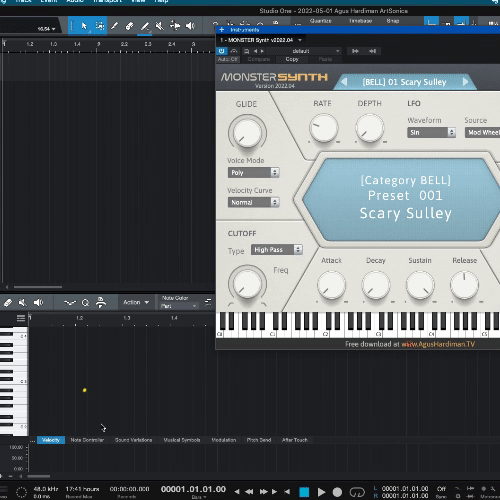 In other DAWs, find a way/to googling on how to add automation lanes/tracks.
Monster Strings Art Background Credit
Thank you to my friend DORIAN SMITH who was willing to donate his art for me to use in this plugin.
FAQ About Monster Strings
Q : I want XXX and YYY features of Monster Strings, can you program it?
A : To be honest, I'm a professional musician and audio educator BUT I'm not a professional plugin programmer. I do this just for fun, so your request may not be available (but you can always try to ask me via the CONTACT page).
Q : Why there is no VST 32-bit versions anymore?
A : In the past, I made a 32-bit version of my VST. But now my programming software CAN'T output 32-bit plugin anymore, so I'm not providing 32-bit.
Q : I have a problem using this plugin on my Mac, I'm using Monterey/Big Sur/Catalina or the new Mac OSX. It says that the files are damaged or can't be opened because the developer is not trusted.
A : That problem was caused by Mac OS security which now is very strict. I have applied for a developer account in Apple to be a trusted developer but they haven't responded to my inquiry yet.
In the meantime, please use Chris Kenrick's PlugDeQuar apps that basically de-quarantine the Monster Strings plugin. Download it here: https://pelennor.gumroad.com/l/djesj?fbclid=IwAR30uTgwj62UwGf01-HrKakIkm-jXIHKvUyKTMa3_N7oDRd63aYjea0pBZo
Watch the How To video here (Please subscribe him too):
Q : This site is flagged as containing virus/malware etc. Are this site and the download files safe?
A : Some anti-virus like Norton reported false alarms. Even Chrome does this too (sometimes). But you can check my site in Google's own Transparency Check or Safe Site Check here: https://transparencyreport.google.com/safe-browsing/search?url=https:%2F%2Fagushardiman.tv%2F&hl=en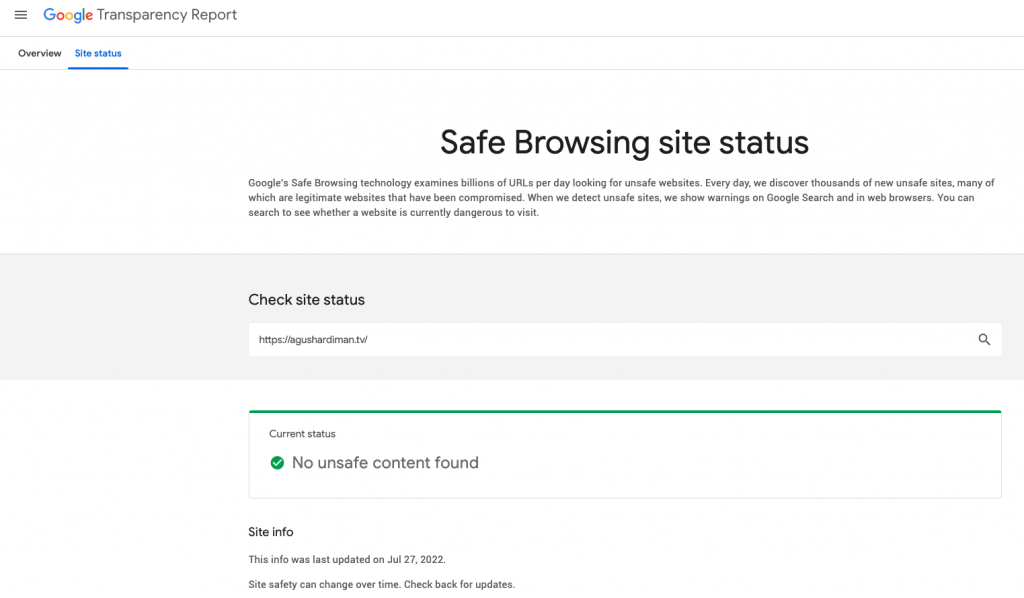 Monster Strings Version History
Version v1 (released on Sept 25th, 2022):
New version released with 2 presets category : ACOUSTIC and SYNTHESIZER, and 2 sub-category of ACOUSTIC : ENSEMBLE and SOLO.
13 presets.
Multi-FX : Chorus, Delay, Reverb.
Spread This Plugin To Your Friends
If you find this plugin useful, please spread this to your friends 🙏🏻
If you make music using this and share it on your social media, please include the hashtag #MonsterStrings or #MonsterStringsVST so I can find it 😃
If you want to get notified when this plugin is updated, sign up for AHTV Newsletter on the front page of AHTV.
ENJOY!